Like I said yesterday, I graduated on Sunday. It was cold and cloudy, but it didn't rain— that was all I wanted. I had to attend the Latin Honors Ceremony prior to my actual graduation because I'm a smartypants and graduated magna cum laude. At my graduation I sneeze 1.6 million times and was separated from my friends, but I had a blast nonetheless.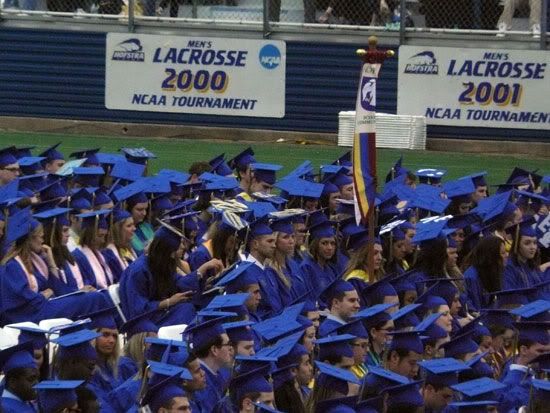 A sea of blueberries.
We had to wear these ugly blue muumuus, but I tried my best to wear it with style. Why, Winnie, why, do graduation robes not have a belt?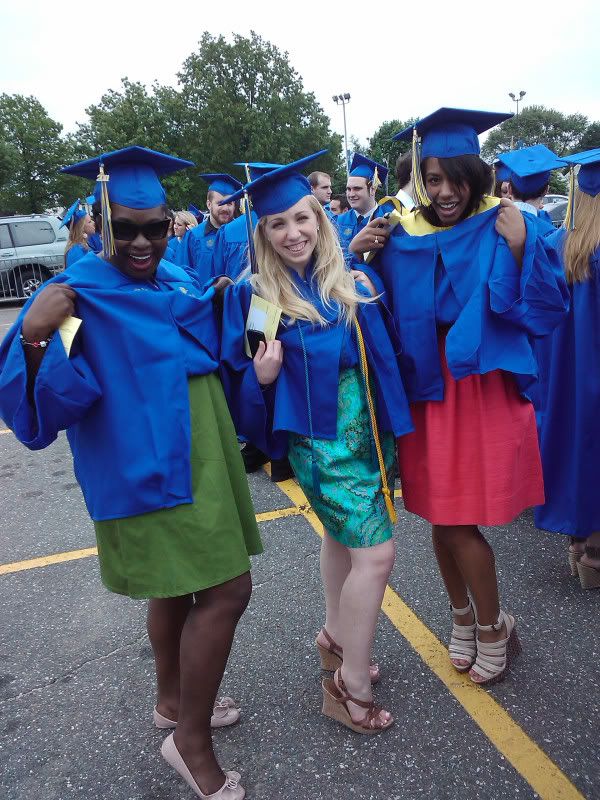 My favorite people at Hofstra, Dara from Dark Berry Beauty and Charlsie from Wishin' and Hopin'. It's true love!
My dress, that you can't really see, is by Morgan McFeeters. I promise you'll see more of it this summer. I'm sort of obsessed with the fit, the shape and the color. I also wore super high wedges from Enzo Angiolini. They have multi-colored raffia on the wedge, so it was a fantastic pop of color. I bough both my dress and my sandals from Lord & Taylor because I'm sort of an L&T junkie.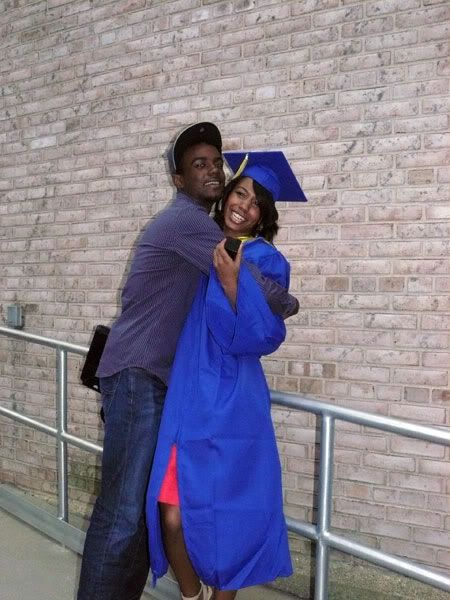 Apparently, my brother loves me.
Now that I'm done with school, all I have to do is find a job. Do you have any suggestions, Winnie? I can be your assistant!