The much-lauded, big-name designers create constant buzz during New York Fashion Week. Anytime there's even the slightest chance of spotting you, Winnie, at a fashion show everyone freaks out. However, this season, it's been the smaller, up-and-coming brands like Organic by John Patrick that caught my eye and my heart.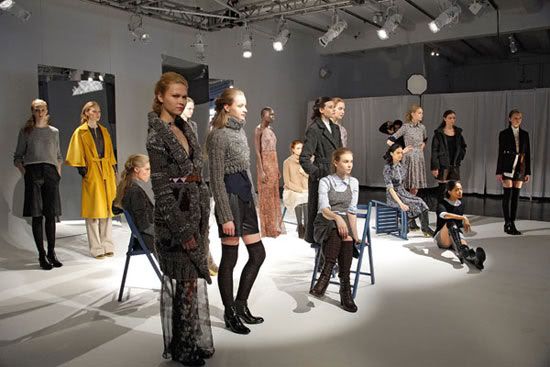 Fall 2011 Organic by John Patrick presentation at NYFW (Randy Brooke/Wireimage.com)
As soon as I saw pictures from the Organic by John Patrick Fall/Winter 2011 presentation, I knew I wanted to be the Organic Girl this Fall. What will the Organic Girl wear this Fall?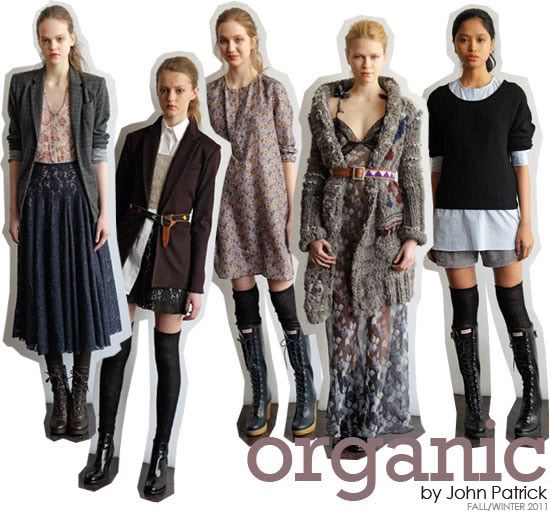 She'll wear simple pieces, layered creatively. She'll have a penchant for thigh-high socks and high-heeled Hunters. She'll seem effortlessly cool, and her clothes will be eco-friendly. She's the perfect tomboy, but all her guy friends secretly want to date her.
That, my dear, is everything I want to be. The collection reminded me of my youthful aspirations of being the only girl at an all-boys prep school.
Though the collection is very much a sartorial statement, it's sustainability is also a draw. The more I see how sustainable fashion can actually be "fashion," the more it appeals to me, and I'm hoping more designers start to incorporate sustainable fabrics into their collections, as well. Let's face it, synthetic fabrics have never played nice— they're often itchy and don't breathe, so you sweat in odd places, and strange sweat marks is not going to make you the hot tomboy in the schoolyard.